What is a Climate Story Garden?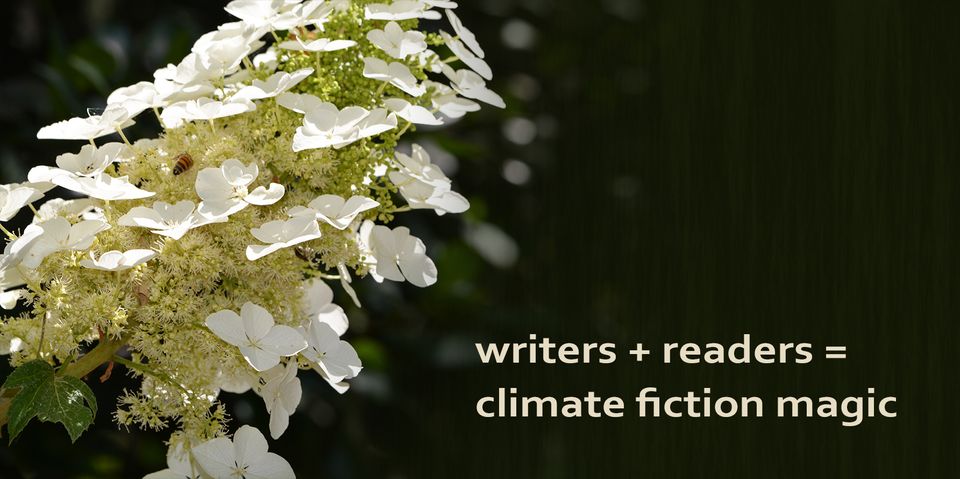 I could show you a video. I could draw you a diagram. I could write up an explanation. But really, the Climate Story Garden is YOU! You are the audience of readers. You are the band of creators writing climate fiction. And we need all of you.
We're talking about the future of our beloved Earth. We're talking about the future of our children and our grandchildren. And we must imagine a way to take care of that future, convincing people to make a great change.
It's a tall order, but it can be done. The know-how is here, and new ideas are popping up everywhere. Scientists are studying the problems. Engineers are working up plans for solutions. Start-ups are building momentum and raising capital. Business is realizing the benefits. Even the U.S. military sees the necessity of tackling climate change to avoid conflict.
What we don't have yet is the commitment of voters to put enough pressure on politicians to change course. How do we get that commitment? We fill the imaginations of voters with stories—make them laugh and cry, bite their nails in anticipation, root for the heroes to succeed. We capture their hearts and their dreams through the stories that map out the path to saving civilization itself.
These stories can be great novels, simple bedtime tales, graphic novels, mysteries, or steamy romance. But to generate the interest in writing them and to build the audience to buy them and read them, we have to organize. That is the Climate Story Garden—a way to organize and support all this. It is simple. It is effective. I have that plan.
But first, here is the video:
And here is the diagram: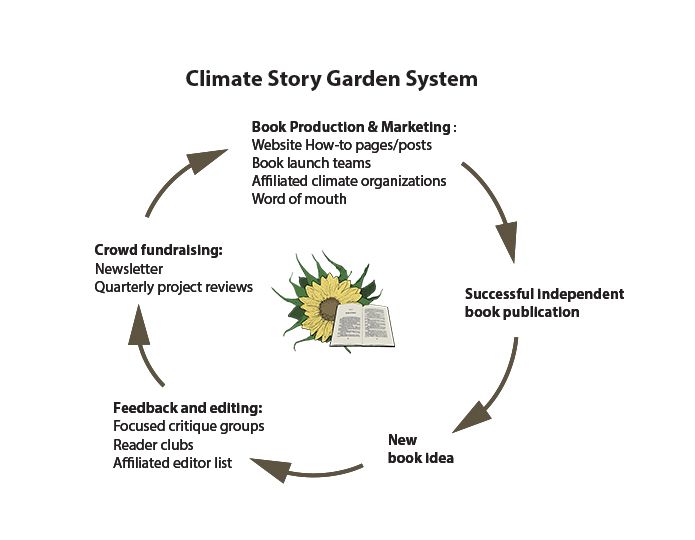 And here is the explanation:
The Climate Story Garden builds a network of writers and an audience of readers to promote constructive, inspiring climate fiction. With a proven audience of readers ready to buy these stories, we can give the whole climate fiction genre much needed buzz to change publishers' minds about tackling the climate issue. The two elements of the Garden are:
A website devoted to supporting independently published authors writing hope-filled climate fiction. You'll find a resource library, interviews with industry professionals and authors, book reviews, networking options, and climate-story-focused news.
A newsletter connecting readers to writers' crowdfunding campaigns for climate fiction through garden alerts. It also shares more in-depth articles on how to write climate fiction and industry news such as who is publishing what.