What's the Plan?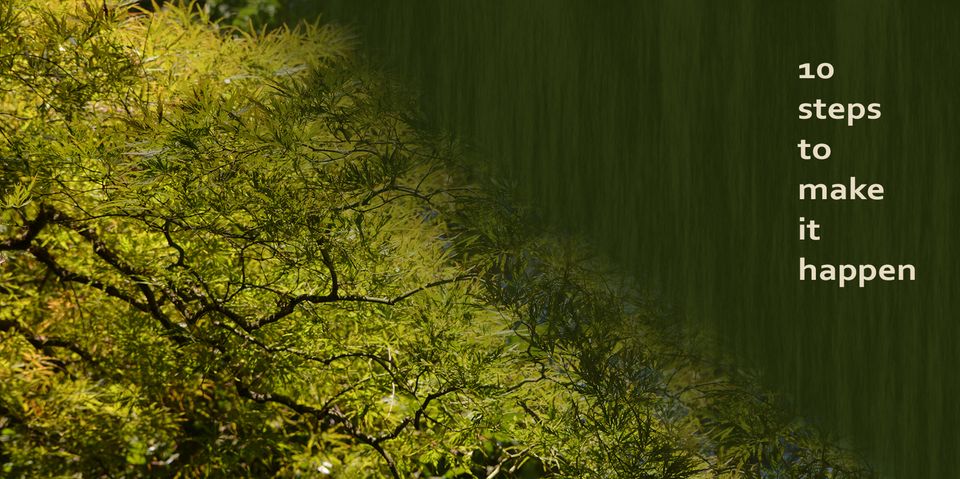 So, how am I going to accomplish this? It will be a process with many threads to weave together to make it happen. Here is my 10-Step plan:
Step 1: Initial project
My climate fiction mystery One Degree will be the trial project to generate the resource guides for others to follow.
Step 2: Member sign-ups
Continue outreach through marketing and publicity to get newsletter signups. Send out press releases, submit Op-Eds, and write guest posts for climate related newsletters, blogs, etc. Connect with writing organizations to alert writers to the opportunities for support.
Step 3: Newsletter
Review books, interview authors, editors, and other industry professionals to spread the word and build connections to the wider community. Look for news about climate fiction, including trends or new books coming out, as well as other publishing news. Send out newsletters on a monthly basis. Post some of this content on the website as well for non-subscribers to read.
Step 4:  Feedback
Set up feedback circles for writers to connect with other writers to get critiques of their drafts. Create a list of freelance editors sympathetic to the project to contact for professional advice.
Step 5: Resource library
Find resources to share for writing tips, climate background information, and nonprofits to explore. Create guides for writers to crowdfund and produce their stories.
Step 6: Garden Alerts
Craft criteria for announcing a book's fundraising campaign, such as making sure it is specifically focused on the climate emergency (not general Eco-lit) as well as providing inspiration for positive action. When submitted projects meet the guidelines, send out an alert to Climate Story Garden members so they can decide whether to support the funding campaign.
Step 7: Advocate
Promote the genre through contacting publishers to discuss the need for these types of stories. The bigger our Climate Story Garden grows, the easier this will become, so join and spread the word!
Step 8: Raise Funds
Continue to raise funds to support and expand the Climate Story Garden.
Step 9: Discussion
As the Garden grows and funds build, find ways to enhance the discussion among members. Explore the potential of Zoom meetings or online forums.
Step 10: Garden Parties
Announcements to celebrate each success! Yay!